Brief introduction:
1235 aluminum foil is an aluminum foil with an aluminum content of not less than 99.35%. Mingtai Aluminum can process 1235 aluminum foil with a thickness of 0.006-0.2mm. This product is widely used in electric wires because of its good anti-rust properties, formability and weldability. In cables, tape, battery foil.
Thickness: 0.014-0.2mm
Delivery Terms: FOB, CFR, CIF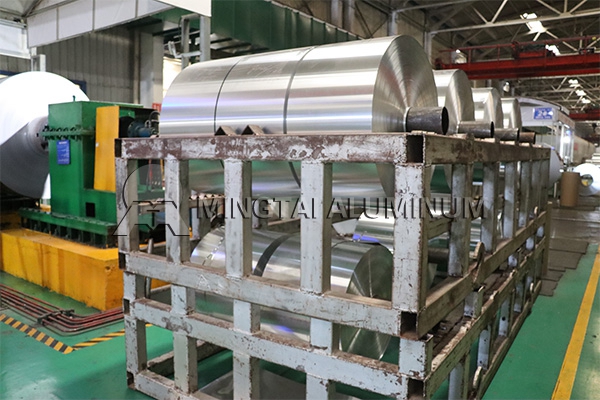 Applications and Features:
1. The surface of the aluminum foil is uniform in color and smooth in shape.
2. No obvious roll marks, pits, holes and corrosion marks.
3. The surface is clean, degreasing is clean, and there is no oil spot visible to the naked eye.
4. Good stamping effect and high elongation.
5. Excellent performance, easy to process and form.
The use of 1235 aluminum foil
1. After the plastic film is coated on one or both sides of the 1235 aluminum foil, the aluminum-plastic composite foil is formed into strips, which has airtightness and shielding properties, and is used for signal shielding of communication cables and signal cables, and plays a protective role.
2. The heat sealing foil has good sealing performance, which can block light, oxygen and water vapor, prolong the shelf life of items, and can print the designated trademark pattern on the surface, which has anti-counterfeiting effect. Aluminum foil is an important part of product sealing, generally 1235O aluminum foil is used
3. Aluminum foil tape is the main raw and auxiliary material for refrigerator and freezer manufacturers, and it is also a must-buy raw material for insulation material distribution departments. Commonly used materials for tape aluminum foil include 1235 aluminum foil.