Brief introduction:
3003 aluminum foil, 3000 series alloy, AL-Mn series alloy. The outstanding characteristic is the anti-rust characteristic, the strength is higher than 1100, but lower than 3004. Good properties include formability, weldability, and corrosion resistance. 3003 aluminum foil is generally used in aluminum foil containers, food packaging, aluminum honeycomb cores, etc., and is very popular in the market.
Thickness: 0.02-0.2mm
Delivery Terms: FOB, CFR, CIF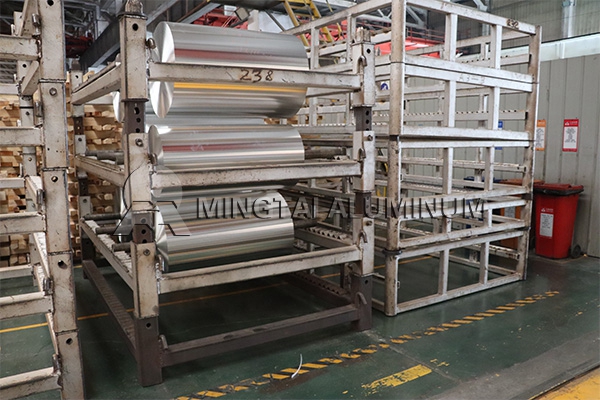 Applications and Features:
1. Barrier performance, heat preservation and fragrance retention, shading performance;
2. Under the premise that the thickness of the aluminum foil is sufficient, it can basically completely block gas and moisture;
3. More importantly, it is highly recyclable. 3003 is used as a raw material to make aluminum foil containers, and the promotion and use of aluminum foil containers can reduce white pollution.
4. The surface is degreasing and clean, and the adhesive is not easy to fall off. The company adopts special degreasing equipment and imported cleaning liquid to ensure that the surface of the aluminum foil is free of oil stains, the adhesive is firm, it is not easy to fall off, and the service life is long.
The use of 3003 aluminum foil
1. Using 3003-h18 aluminum foil, with the strength higher than 1100 aluminum foil, it is not easy to deform, the end face is flat, the edge has no burr, and the flatness of the layout after bonding is high.
2. As a finished product after processing, the aluminum foil container of course has requirements on the performance of the aluminum foil raw material. Among them, there are extremely high requirements for pattern, surface cleanliness, color, etc.; pinholes and mottles are not allowed. 3003 aluminum foil can meet these requirements.