Brief introduction
1100 aluminum foil has good formability, corrosion resistance, thermal conductivity and certain strength, and is widely used in heat exchangers in the refrigeration industry, storage containers in the chemical and food industries, and capacitor shell materials in the electronics industry.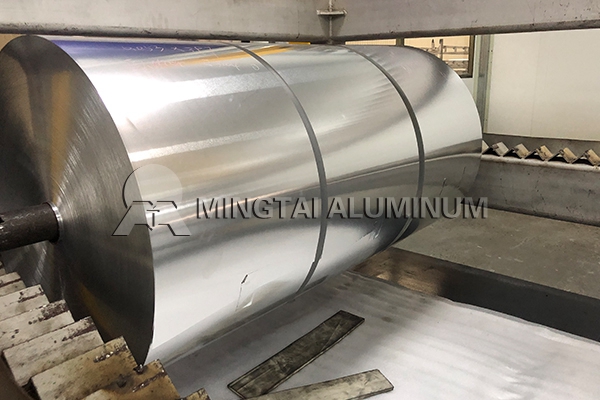 Applications and Features
1. Light weight, good airtightness and good coverage;
2. The surface has a silvery white luster and is decorative;
3. Strong mechanical properties;
4. In the process of transportation, pay attention to the anti-moisture protection and avoid oxidation.
5.. Good version, thickness difference, surface quality and performance;
6. Customize production according to user needs, save costs for users and maximize benefits.
The use of 11 aluminum foil
1. It is suitable for sealing containers of various materials such as PET, PE, PP, PVC, PS, ABS, glass, etc. It has the functions of anti-leakage, anti-deterioration, anti-counterfeiting, anti-theft and moisture-proof;
2. Electrolytic capacitors are one of the indispensable components in electrical products. With the development of aluminum electrolytic capacitors, my country's demand for aluminum foils for electrolytic capacitors has also grown rapidly.
3. It is a high-quality raw material for making electronic labels. Compared with ordinary electronic labels, electronic labels made of 1100 aluminum foil last longer and are safer and more environmentally friendly.