Brief introduction of container foil
Aluminum foil container is a new type of environmentally friendly food container, which has the advantages of heat preservation and fragrance, harmless to human body, environmental protection, and convenient packaging. The raw materials of aluminum foil containers are generally 3003 aluminum foil, 3004 aluminum foil or 8011 aluminum foil, and the production process is one-time automatic cold stamping. 3004 aluminum foil has high hardness, good load-bearing, and better punching effect than 3003 aluminum foil; the product is hygienic and widely used in aluminum foil containers.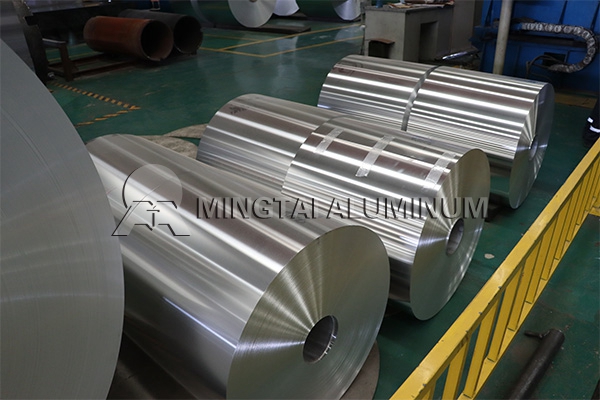 Applications and Features
Container foil products have high strength and moderate elongation, and are suitable for the production and later application of container products;
Compared with 3003 container foil, 3004 container foil provides better forming strength, and compared with 8011 (8011 alloy has poor corrosion resistance without coating), it provides better food freshness.
Light material, high barrier properties, UV resistance, moisture-proof and anti-corrosion, and long shelf life;
It can be recycled indefinitely, which has a further promotion significance for saving resources and reducing environmental pollution.
Why choose Mingtai container foil
It can be customized and produced on demand, with a thickness range of 0.018-0.2mm and a width of 100-1700mm, which can be oiled according to user needs;
It has undergone various tests and meets relevant national standards and food safety requirements;
The cost is low, and now the monthly sales volume exceeds 10,000 tons, which has been recognized and praised by customers at home and abroad;
The product has a good shape, no black wire, no bright line, no hole, high quality and low price, it is worth choosing.