Aluminum foil trays in a microwave oven
The right way to use aluminum foil trays in microwave.
1) The aluminium lid must be removed from the tray before use.
2) The meal should cover most of the foor of thetray.
3) Place the aluminium tray in the middle of the turntable in the microwave oven.
Attention, if your microwave oven is equipped with a metal turntable, please place a ceramic or glass plate beneath the tray.
4) The aluminum dish must not come into contact with the walls of the microwave oven. (Minimum distance to the walls: 2 cm)
5) Only one aluminum tray may be used in the microwave oven at a time.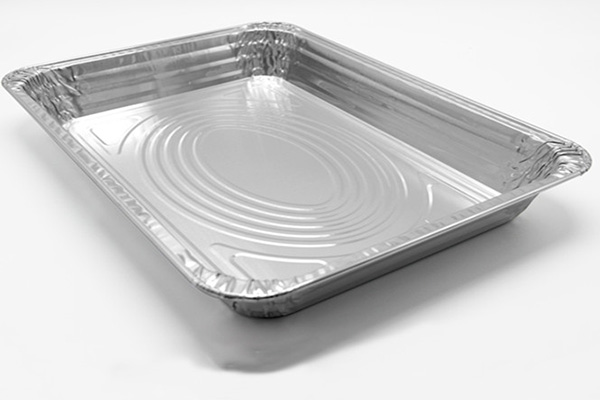 Are aluminum foil trays healthy and safe?
Conclusive evidence that aluminium foil packaging can be used safely in microwave ovens has been established by a study from the Fraunhofer Institute for Process Engineering and Packaging lVV in Freising, Germany.
The results dispel the myth that aluminium foil containers are unsafe for use in microwave ovens and prove that consumer fears about using alufoil packs in the microwave are unfounded.
FAQ
Q: Is the aluminium foil container safe?
A: Yes,we use aluminum foil food grade aluminum foil, stable performance, easy oxidation, safe and reliable.
Q: Is the aluminum foil container easy to break ?
A: This aluminum foil container thickening material, flexible and strong, smooth surface, high temperature, normal use will not be damaged.
Q: Can I put the cake in the oven?
A: Yes, this aluminum foil container high temperature 300 degrees, bake cake dessert, vegetables, meat can be.
Q: Can be placed directly on the charcoal well? Will leak?
A: No problem, charcoal grill, microwave oven, oven can be used, normal use will not damage and leakage.
Q: Do aluminum foil container have any taste, clean?
A: Aluminum alloy foil material, no smell. Production and packaging process will be strictly controlled, clean food boxes.