Where can aluminum to go containers be used
Where can aluminum to go containers be used
- Home and kitchen use - Food storage -
Hotel and restaurant food packaging use
- Use in fast food and takeaway food packaging
- In-flight catering use
-Outdoor BBQ use -Party
Dinner, Baked Goods Storage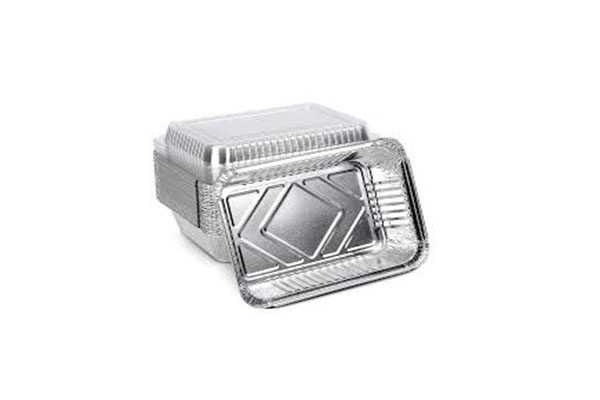 Advantages of aluminum to go containers
Aluminum, aluminum to go containers. Advocating a healthy, environmentally friendly, simple and convenient lifestyle, and committed to the development of "safe and healthy" fast food packaging products. Aluminum has always attached great importance to research and development to meet the increasingly diverse needs of fast food packaging. The product has the characteristics of beautiful appearance, easy to carry, good sealing and good heat preservation. It is very convenient and caters to the needs of modern people for fast-paced, healthy and fast eating.
Can aluminum to go containers be heated?
Yes, you can microwave aluminum takeout containers. When microwaving them, make sure the container is placed on an oven-safe plate or another heat-resistant surface. Remember that it will be hot when you remove it from the microwave, so use caution!