A

luminium paper roll
Aluminium paper rolls are basically very thin aluminium. Many people use it to arrange cooking dishes for easy cleanup, and it's a great trick, but unlike parchment paper, foil paper doesn't have non-stick properties. You might stick a small piece of foil on the bottom of a baked potato or cookie.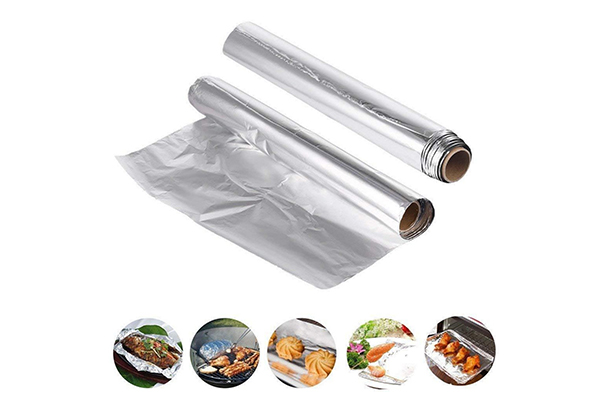 Some uses of aluminium paper roll
Foil still has its uses. Use it to:
wrap sandwich
Wrapping meat for short-term freezing
Cover the bowl to keep the heat
Make a Disposable Funnel
Prevents clutter around the stove
aluminium paper roll can be recycled
A good rule of thumb is that if you want insulation, use foil.
Unlike other materials, aluminum foil can also be reused or recycled. So if you want to protect the environment and can't choose between foil and other materials, choose foil. Make sure to rinse it off before slipping it into the recycling bin.
Precautions for the use of aluminium paper roll
Try not to put the aluminum paper roll in the oven. It prevents proper air circulation that can change the way your food is cooked.
Aluminum foil aluminium paper roll can be used in an air fryer, but it should only go in the basket. Acidic foods react with aluminum, so avoid using foil when air frying tomatoes, peppers, or citrus.