Material Application: various kind of field
Product: 8000 series aluminum foil
Project Details:
8000 series aluminum foil products
8011 aluminum foil, 8079 aluminum foil are the 8000 series of aluminum foil key products, because of its excellent sealing, plasticity, corrosion resistance and other characteristics, widely used in food and beverage, cigarettes drugs, household and other fields.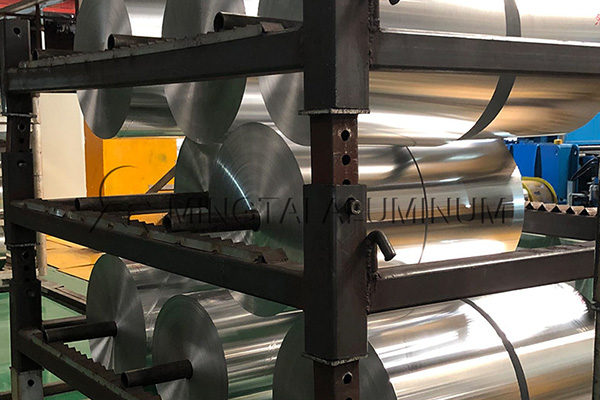 8000 series aluminum foil advantages
Aluminum foil looks beautiful, and has high gloss, as a packaging material after the printing effect is better than other materials. As a packaging material, aluminum foil can block bacteria and other microbial growth, non-toxic harmless, non-volatile, in high temperature or low temperature environment, no deformation, can also be isolated from sunlight. Aluminum foil tensile strength, but tear strength , So it is extremely convenient to use at some opening of everyday packaging.
8000 series aluminum foil uses
Aluminum foil 8011,8021 packaging aluminum foil, 8079 aluminum foil after processing have a wide range of applications, such as beer standard, cable, drug packaging, home foil food packaging foil, bottle cap material, heat sealing foil, in daily life almost everywhere. Especially after the composite processing of aluminum foil and paper, to further improve the 8000 series aluminum foil packaging performance, broadening the application of aluminum foil market, especially in recent years, more popular cooking food packaging, the composite material is well received. With the improvement of living standards and the increasing number of modern consumer goods, modern requirements for packaging are increasing, 8000 series of aluminum foil and other materials composite processing, research and development of more high-quality packaging materials, aluminum consumption is the next growth direction. Aluminum foil as the current perfect packaging materials, will be in the future multi-field has a broader prospect.