The Wonders of Tape Aluminum Foil
When it comes to DIY projects or household fixes, tape aluminum foil are two materials that can come in handy in a pinch. Whether you need to patch up a leak or create a temporary seal, tape aluminum foil are versatile materials that can get the job done.
Duct Tape Aluminum Foil
Duct tape aluminum foil, as the name suggests, is a combination of aluminum foil and duct tape. It's a popular choice for repairing air ducts or creating a temporary seal around windows or doors. Duct tape aluminum foil is incredibly durable and can withstand extreme temperatures and weather conditions, making it ideal for outdoor use. It's also water-resistant, making it an excellent choice for sealing leaks in plumbing or gutters.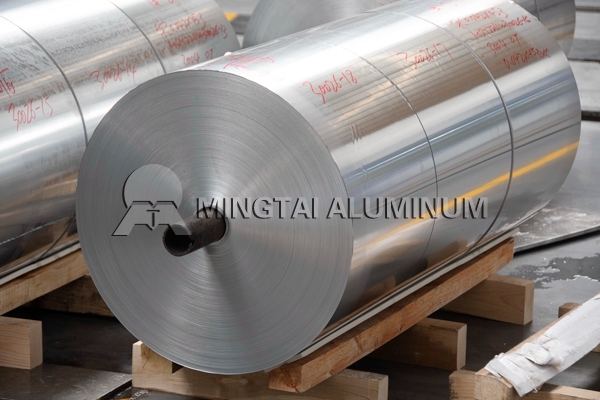 Adhesive Aluminum Foil
Adhesive aluminum foil is another type of tape that's commonly used in DIY projects or for industrial purposes. It's made of a thin layer of aluminum foil with a strong adhesive backing. Adhesive aluminum foil is easy to cut and shape, making it the perfect solution for sealing gaps or covering surfaces. It's often used in construction to cover insulation or to seal HVAC systems.
Tape Aluminum Foil Alloy
The base material of aluminum foil tape is aluminum foil, generally 1235 aluminum foil or 8011 aluminum foil, etc., and the surface is coated with high-quality pressure-sensitive adhesive. Aluminum foil tape is similar in shape to the tape we use every day, but the scope of application is different.
1235 aluminum foil: The aluminum content of 1235 aluminum foil is not less than 99.35%. It has excellent anti-rust properties, formability, and weldability, so it is widely used in cables, adhesive tapes, and battery foils.
8011 aluminum foil: 8011 aluminum foil is mainly added with Fe, Si and other elements. The surface is clean, the color is uniform, and there are no spots and holes. The aluminum foil after compounding, printing and gluing is widely used as packaging materials.
Regardless of the type of tape aluminum foil you choose, it's important to use it correctly. Make sure you clean any surfaces before applying the tape foil, as it won't adhere properly to a dirty or greasy surface. Also, make sure you're using the right type of tape aluminum foil for the job. For example, duct tape aluminum foil is great for outdoor use but may not be the best choice for covering electrical wires.