Aluminum foil container with lid
Aluminum foil container with lid
FOIL LAMINATED BOARD LIDS(Includes a convenient FOIL LAMINATED BOARD LIDS that is lined with foil to lock in flavor and provide safe shipping.)
Plastic lids
OU Kosher , FDA, BRC, BSCI and HACCP certified, proudly made by Henan Aluminum Corporation.
Versatile containers, these disposable loaf containers have many uses.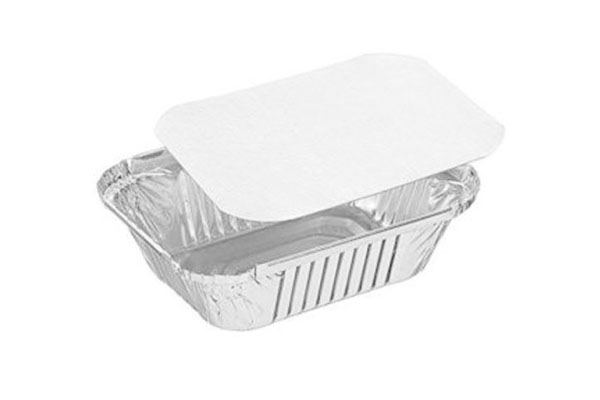 Uses of Aluminum foil container with lid
Great for home or commercial use. Allows you to bake and eat in the same container! Use these containers to ensure baked goods, pastas, casseroles and appetizers stay fresh and hot. They are also safe to use in refrigerators and freezers for leftover food storage. Includes a convenient FOIL LAMINATED BOARD LIDS that is lined with foil to lock in flavor and provide safe shipping. They can be stacked to keep your workspace and kitchen neat and organized.
Precautions for the use of aluminum foil container with lid
WARNING: Do not use in microwave.
Use them to cook, broil, bake, grill. (Containers are oven safe and freezer safe, not suitable for microwave use. Lids are NOT heat resistant). .
Used by restaurants, caterers, bakeries, and chefs.
Lids snap on to rim of pan, allowing for easy transport and upscale food presentation.
OU Kosher Certified, FDA food grade safe. BRC, BSCI and HACCP certified.