Nepal 3004 aluminum foil
Mingtai is a famous Nepal 3004 aluminum foil supplier and exporter in China. 3004 aluminum foil is one of the key products of Mingtai Aluminum. The thickness range is 0.018mm-0.2mm. the width can be controlled to 100-1650mm according to customer's requirements. Nepal 3004 aluminum foil is the main product of food packaging and battery soft packaging aluminum foil. Nepal aluminum foil has excellent moisture resistance, shading and high barrier properties, which is non-toxic, tasteless, safe and hygienic. The aluminum foil is widely used as a packaging material after compounding, printing and coating.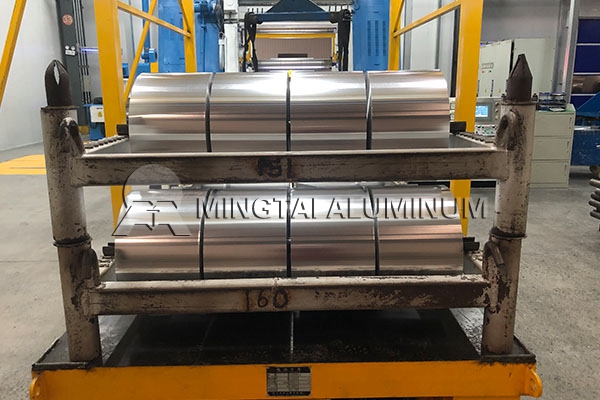 Nepal 3004 aluminum foil Manufacturer
Mingtai aluminum provides one-stop solution for producing, processing, testing, transporting and after-sale service. And specifications can be customized according to customer's requirements, such as thickness, width and length, etc. Free samples are available. We have professional sales team and transporting team. No matter where you are, you can use our high quality aluminum products, which is easy and convenient.
Contact Information
E-mail: sale03@mingtai-al.com
Skype/Wechat/ Whatsapp: +86 15286802751
Web: www.al-foil.com
The vantage of Nepal 3004 aluminum foil
1, aluminum foil is an opaque packaging material, so for the sunlight line products, such as margarine is a good packaging material.
2, aluminum foil has good plasticity, it can be used to package a variety of shapes of products. Can also create a variety of shapes containers.
3, aluminum foil hardness, tensile strength is also large, but its tear strength is small, so easily torn.
4, Nepal 3004 aluminum foil itself cannot be heat sealed, you must smear the surface of the heat of the material.
5, 3004 aluminum foil and other heavy metals or heavy metals contact, there may be adverse reactions.