Clean aluminum foil is the main product in the packaging field, especially in the field of food packaging. In the dazzling variety of food, different flavors, different brands, the appearance is also varied, heart-shaped, round, many food packaging is made of aluminum foil and plastic composite material.
Among the many alloy products, 8021 aluminum foil is the main product of food packaging. Henan Mingtai Aluminum, for example, its production of 8021 aluminum foil is widely used in food packaging, such as some vacuum packaging cooked food, candy, high-end ice cream, barbecue aluminum foil, which are made of aluminum foil or plastic material.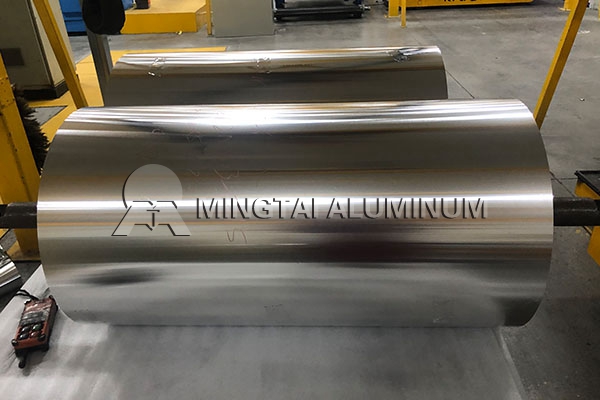 Henan Mingtai Aluminum 's Clean aluminum foil has clean surface , uniform color, no pattern, flat without pinholes. But also it has excellent moisture resistance, shading and high barrier ability, mechanical properties, anti-blasting performance, anti-puncture and tear resistance. Non-toxic and tasteless, safe and sanitary. The composite, printed, coated aluminum foil as a packaging material is widely used. Clean aluminum foil is one of the key products of Mingtai Aluminum. The products of thickness range is between 0.018mm-0.2mm, and in order to meet the needs of our customers, we can make products according to customer requirements width control in the 100-1650mm. To meet the needs of our customers.