Syrian 1050 aluminum foil
Mingtai Aluminum can supply high-quality Syrian 1050 aluminum foil products for many applications, such as packaging foil, pharmaceutical foil, battery shell foil, milk cap foil, adhesive foil, cable foil, electronic foil.
The specification of Syrian 1050 aluminum foil by Mingtai Aluminum:
Temper: all tempers
Thickness: over 0.009mm
Width: up to 1420mm
Length: C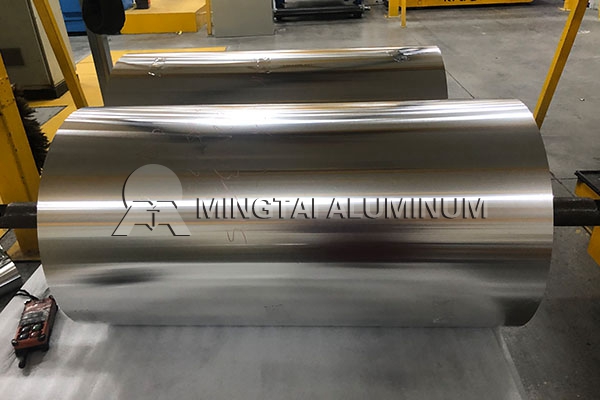 Similarities between 1350 aluminum alloy and 1050 aluminum alloy
Both are 1 series aluminum alloys, and both can be used for aluminum foil for transformer winding. This is why we compare the two.
Both aluminum contents are at least 99.5%, and have higher conductivity than other 1000 series aluminum. They are the preferred aluminum alloys in the transformer and switchgear market. Because they provide the most economical conductive alloy in the 1000 series. Although there are other aluminum products with higher aluminum content, it is found that most of these alloys are difficult to purchase. And more expensive than 1050, 1350 aluminum alloy.
The difference between 1350 aluminum alloy and Syrian 1050 aluminum foil
There is a specific difference between 1350 aluminum foil and 1050 aluminum foil. In the chemical composition of the two, the maximum silicon content of 1050 is slightly higher than 1350. This is a small difference, they all appear in the form of maximum values, but this small difference may affect critical applications.
Mingtai Aluminum is a famous Syrian 1050 aluminum foil manufacturer in China. We provide high-quality products and perfect after-sale service. We have customers all over the world and have received good reputation. Choosing Mingtai means to choose excellence.