Types of aluminum closure sheets Pakistan
The main products aluminum closure sheets Pakistan of the bottle caps are 1000 series, 3000 series, 5000 series, 8000 series aluminum alloy strip, and the bottle cap is mainly used in the fields of wine, beverage, cosmetics and so on.
Closures (caps) are items that close various containers. Aluminum caps are used to seal various glass bottles and bottle cans for soft drinks, nutritional drinks, etc. We provide cover sheets, our material customers need aluminum closure (caps), because they have various requirements, they need to play a series of functions on the container contents, such as protection, easy opening and very convenient needs .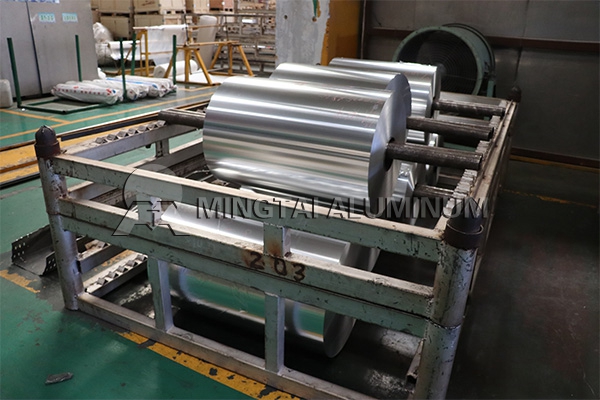 Why choose aluminum closure sheets Pakistan?
With the rapid development of China's aluminum closure sheets, the investment of new investment projects in domestic enterprises is increasing. Investors pay close attention to the aluminum cap Market, which makes the aluminum cap market more and more attention. aluminum closure sheets are so popular, Because it has many advantages and features.
Because of its own good oxidation resistance, the bottle can be sprayed on the color can not be more than 15 years, no corrosion;
Has excellent deep drawing ability and paint adhesion, guaranteeing the highest quality design printing (please note that we do not do printing processing);
Aluminum closure sheets Pakistan are lightweight, airtight, and light-tight;
Will not bend during curing. For applications that require deep drawing, such as long covers, low earing, the scrap rate for customers is greatly reduced.
Aluminum closure sheets mill
Henan Mingtai aluminum production of 1060, 3104, 3105, 5052, 5182, 8011 aluminum foil is widely used in cosmetics, wine bottle cover, tank cover, cans for processing field, thickness range: 0.15-0.5mm, width: 200-1500mm, deep drawing, good oxidation resistance, smooth surface without impurities, with very good workability. And a number of well-known domestic production base to establish a good relationship of cooperation, with its excellent product quality in the aluminum processing industry occupies an important position.