Aluminum foil for mask bags is made of single-sided aluminum foil, which has very strict requirements on pinhole degree, unwinding performance and surface wetting property. It has excellent moisture resistance, shading performance and extremely high barrier performance. It also has non-toxic and tasteless, safe and hygienic , easy to carry, etc., by the composite, widely used after printing with a variety of pharmaceutical capsules, tablets, granules on the packaging.
The common grades of the Aluminum foil for mask bags are 8011, 8021, and the state is O, H18. According to their different status, they are used in different drug packaging. O state is commonly used in capsules, tablets and other packaging, H18 state is relatively hard, used in granular drug packaging, the initial packaging in the use of plastic, paper simple packaging, but these packaging is not easy to save, and easily destroys the ingredients of the drug. So that it greatly reduced efficacy. Now the drug foil for the drug packaging is a good solution to above problems. And it is easy to save and carry.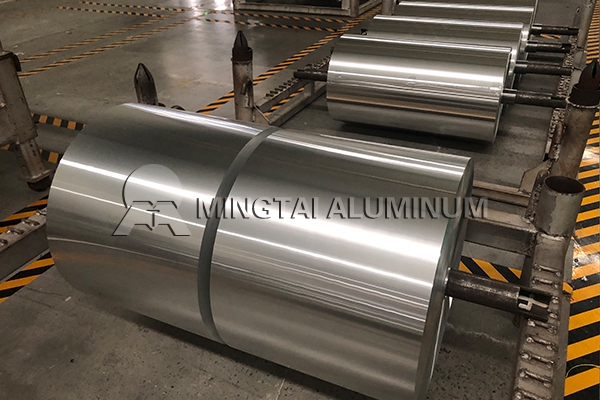 Aluminum foil for mask bags manufacturer
Henan Mingtai Aluminum foil produces 8011,8021 grade drug foil, the processing thickness range of 0.018-0.2mm, width range is 100-1650mm, according to the different needs of customers customized. Mingtai Aluminum has excellent product quality, Aluminum foil for mask bags products exported to India and other developed pharmaceutical countries,has established a long-term relations of cooperation. In the domestic market, Mingtai Aluminum pharmaceutical packaging foil is also unanimously praised by customers.