Brief introduction of

electronic aluminum foil
Electronic aluminum foil products is the key component of aluminum electrolytic capacitors, aluminum electrolytic capacitors are widely used in household appliances, computers, communications, industrial control, electric vehicles, electric locomotives and military and aerospace equipment.
electronic aluminum foil are 1100, 3003, 1070 series aluminum alloy, the state is H18; the thickness of the electronic product specification: 0.02-0.055; width 100-1600. Electronic foil is high purity aluminum foil, Is made of high pure aluminum ingots by hot rolling and cold rolling and annealing, electronic aluminum foil production processes include: Casting - hot rolling - pre annealing- cold rolling- intermediate annealing - Cold - foil rolling - cutting - Test - packaging.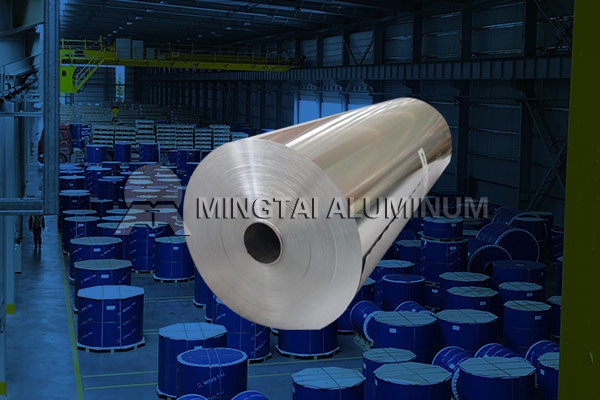 Electronic aluminum foil

applications
Electronic aluminum foil is mainly used in electrolytic capacitors, electronic components ,etc.The aluminum electrolytic capacitor is one of the basic electronic components, is widely used in electronic information industry and home appliances and other electronic products, has the characteristics of small size, large capacity and low cost, especially the unit capacitance price all capacitors are the most expensive Lian Fu and new product development trends, widely used in communications. And home appliances, automobile, electronics, aviation, and other industries, the market demand is great, the aluminum electrolytic capacitor production accounted for 45% of all the output capacitor.
Ming Tai Company

e

lectronic aluminum foil
Ming Tai Company for development of the high quality electronic aluminum foil, the introduction of world-class equipment, ensure good flatness, foil rolling mill Ming Tai Company introduced the design and installation by Zhuo God company. Ander Rich used the shape roll, provides a guarantee for the realization of good shape. The mechanical hydraulic control, to achieve the precise roll gap with pressure sensor and servo valve with high precision, but also provides a guarantee for good shape. The introduction of advanced equipment, master the core technology, strict control of electronic aluminum foil processing quality, texture, crystal structure, composition, product performance to the international advanced level.