B

lister foil Singapore
Aluminum foil is the main product in the field of pharmaceutical packaging. Aluminum foil has good oxidation resistance, forming a layer of dense oxide film on the surface of the aluminum, good preventing and oxygen contact, has good corrosion resistance, so as to ensure the integrity of the pharmaceutical.And non-toxic tasteless, more widely used in the early years than the corrosion of polyethylene plastic film packaging has a special advantage, so the current widespread use of aluminum foil for pharmaceutical packaging.Blister foil Singapore is one of them.
Why use blister foil Singapore?
Of course it is because blister foil Singapore has advantages compared to other materials.
The use of aluminum foil for drug packaging also has an advantage, that is, the use of independent packaging between drug particles, open one, does not affect other drugs, a good guarantee of drug efficacy.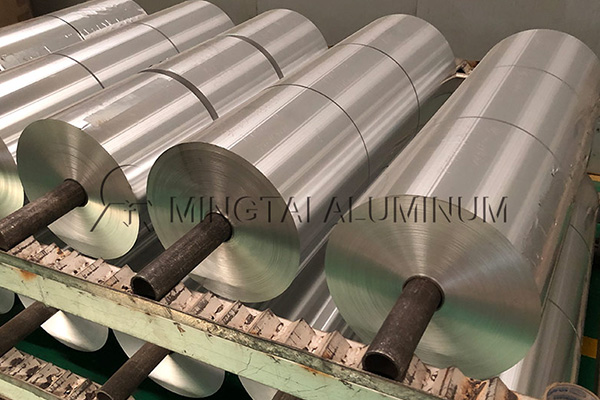 Blister foil can use 8011 aluminum foil
8011 pharmaceutical aluminum foil is the main alloy in the field of medical packaging, Henan Mingtai aluminum production of 8011 aluminum foil has excellent moisture resistance, shading and high barrier performance, non-toxic tasteless, safe and sanitary. After printing, composite, coating is widely used in all kinds of medicine capsules, tablets, granule packing.
Production capacity of Ming Tai blister foil
Machinable thickness: 0.02mm-0.07mm, width 300mm-1100mm, can be customized according to customer demand. At the same time, Mingtai has a strong production capacity, aluminum foil with annual production capacity of 350,000 tons, for many domestic and foreign enterprises long-term supply.
8011 pharmaceutical foil of Ming tai aluminum to the quality of the development of aluminum, world-renowned. Products in the domestic market stability, and exported to India, Canada, the United States and other countries, opened up a broad global opportunities.