Material Application: sealing product market
Product: sealing product
Project Details:
Algeria aluminum foil 100 tons
Algeria customer consulting 1050 aluminum foil
An Algerian customer claimed that the product quality requirements are relatively high. Mingtai Aluminum has attracted customers to consult with its professional products and services. The details of the customer's needs are as follows:
we are an Algerian sealing product company, please send us a technical and commercial offer for silver aluminum, 0.07mm/950mm (o) 1050; around 500 tons year.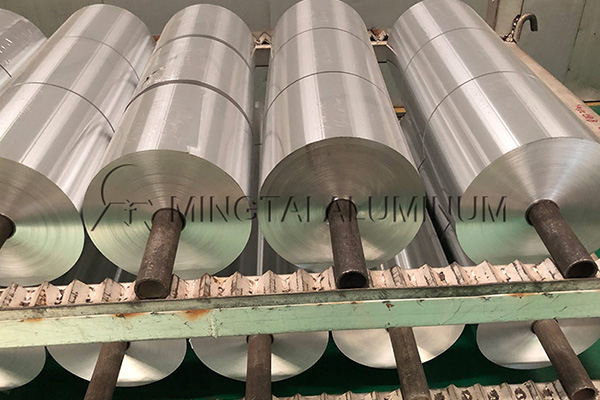 Advantages of Algerian Aluminium Foil
1. Food grade, clean degreasing, less pinholes, and excellent shape;
2. Good sealing performance and strong shading, which can better avoid the growth of microorganisms;
3, safe, hygienic, non-toxic, high temperature resistance;
4. Convenience and better lock in nutrients;
5. It can be recycled and reused better, protect the environment and save resources.
Henan Mingtai Aluminum Company exports aluminum foil to Algeria
Henan Mingtai Aluminum Co., Ltd. is a large-scale aluminum foil base material manufacturer in China. It does not do post-adhesion, lamination, printing and other processes. It is a supplier of aluminum foil raw materials. Mingtai Aluminum has attached great importance to the development of overseas markets since its establishment. After more than 20 years of development, Mingtai products have a good reputation in many foreign countries. Conduct online real-time conversations with the professional technicians of the manufacturer by understanding the demand, determining the plan, etc., to obtain preferential quotations.