E

lectronic foil products
In recent years, due to the rapid growth of the electronic information industry, the steady growth of traditional industries such as home appliances, etc.The market demand for electrolytic capacitor is more and more big.Japan, Korea, Taiwan and other enterprises of electrolytic capacitor production accelerate the transfer to China.And electrolytic capacitor production growth, make our country's electronic foil products and electrode foil processing industry rapid development for the amount of processing industry.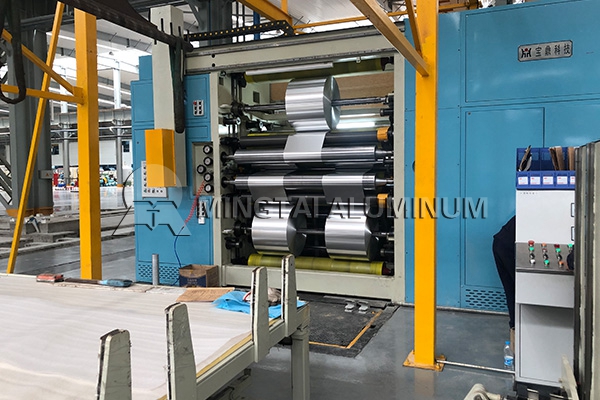 How to use

electronic foil products
The popularity of the family, its motherboard, display, power on the application of electrolytic capacitors.It can be seen that the future of the electrolytic capacitor not only will not shrink, but also has more vitality and broad development space.
electronic foil products is the key part of electrolytic capacitor, which is widely used in household appliances, computers, communications, industrial control, electric vehicles, electric locomotives and military and aerospace equipment.
E

lectronic foil products

production
Henan Mingtai aluminum production of electronic foil products have 1070, 1100A, 3003, 1050 and other alloys, Machinable thickness range of 0.02mm - 0.055mm, width can be controlled in accordance with the needs of customers in the 100mm - 1650mm.At present, electronic foil products has been extended to the field of automotive electronics, automotive electronics industry is one of the most popular industry in the international market. Car production in developed countries showed a steady growth in the form, it can be seen that the market will be immeasurable electronic foil products.Mingtai aluminum closely follow the market trend, continuous innovation, the products are exported to Europe and Southeast Asia, and the product is highly recognized in the industry.