PTP pharmaceutical aluminum foil Singapore alu-alu aluminum foil
PTP pharmaceutical aluminum foil because of non-toxic, tasteless, light weight and excellent shading, high moisture resistance and barrier properties, become one of the main forms of drug packaging. Singapore alu-alu foil is one of the types.
Find aluminum foil manufacturers to buy Singapore alu-alu foil
Pharmaceutical foil products are relatively high value-added products. Because it is used to packaging drugs, so the national standards are also rising, which has a higher demand for production technology. Many small manufacturers can not reach the technology, the production of pharmaceutical foil products. Pharmaceutical foil manufacturers are mostly some of the strength of large manufacturers.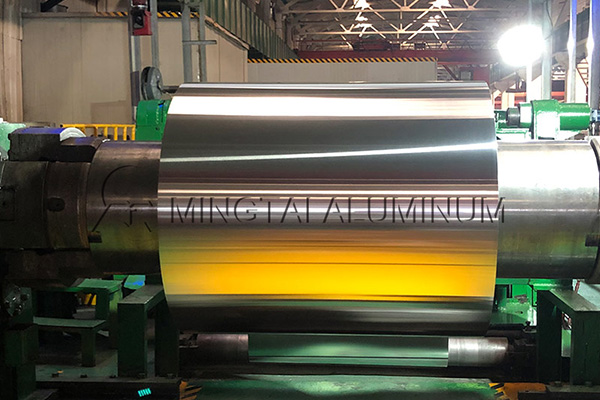 Production standard of alu-alu foil
In the Henan area,pharmaceutical aluminum foil has been one of the core products of aluminum foil and foil product series.Many large manufacturers can meet the national technical standards.Such as aluminum foil production in Henan leading enterprises - Mingtai aluminum, over the years, improving processing technology of Ming tai alu-alu foil, reliable product quality, stable performance, occupy more and more market share and shipments was among the highest in the industry.
Ming Tai

is an

aluminum foil mill
Ming tai with many years of market development and technology improvement, and constantly improve the production and sales, many large packaging company through market research and word-of-mouth communication, direct contact with the Mingtai aluminum cooperation, a number of old customers but also for close cooperation, mutual benefit and common development. Superior performance and attentive service, so that the reputation of the aluminum industry in the industry is getting better and better, received numerous customer praise. This makes Ming tai in the industry has become a representative of high-quality pharmaceutical aluminum foil.
With the technology update and market expansion, Ming tai pharmaceutical foil will usher in a broader market opportunities, Ming tai will continue to progress and sustainable development, adding luster to the medicinal aluminum market.