More and more applications of industrial aluminum foil
With the development of industrial production technology, the application of industrial aluminum foil is increasing. After China's accession to the WTO, the cheap labor market, the huge consumer market and the relaxed investment environment will make China more and more become the main product processing base . Aluminum foil market is expected to increase mainly in the following aspects.
Specific application of industrial aluminum foil
Decorative foil in the construction industry will be more popular;
Increasing the rate of aluminum heat exchanger.
Electrolytic capacitors in recent years to maintain an annual growth rate of 30%, electrolytic capacitor foil will also increase rapidly.
China has become the world's main air conditioner production base, air conditioner production will continue to maintain rapid growth, the demand for fin stock will grow steadily.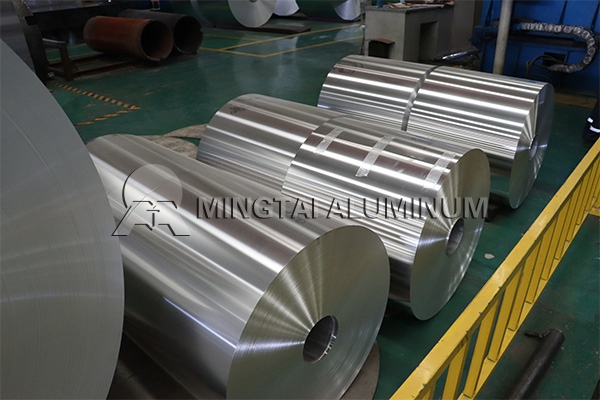 Industrial aluminum foil continues to develop
According to statistics, at present, China's consumption of aluminum foil accounts for a certain proportion of the total, mainly for cigarette packaging. The aluminum foil used in the packaging of candy, beverage, food and daily consumer goods accounted for only about 7% of the total. At the same time, Japan's tobacco consumption accounted for only 2.1%., while for other living expenses accounted for more than 70% of the total aluminum consumption ratio. China's domestic consumption of aluminum foil market started and continued to grow. Faced with a population of so many people in the consumer market, the popularity of aluminum foil consumption will have a huge market space.