P

ackaging material 8011 aluminum foil
pharmaceutical packing material can be called a foil, which adopts packaging material 8011 aluminum foil, aluminum foil 8021 production.
Pharmaceutical foil for single light aluminum foil, to the degree of pinhole, open-book performance and surface wettability is very strict. To have good humidity-proof property, shading performance and high deaden performance, at the same time also has a non-toxic , tasteless, safe and sanitary, convenient to carry. After composite, printing is widely used in all kinds of medicine capsule, tablet, granule on the package.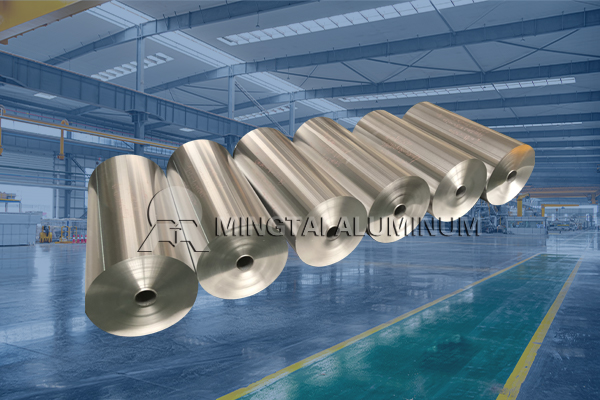 Mingtai aluminum production of 8011-o aluminum foil has its own advantages
1, clean surface, uniform color, no spots, no pinhole formation.
2, with excellent moisture resistance, shading and high barrier ability, mechanical properties, high resistance to blast, puncture resistance and tear resistance.
3, non-toxic tasteless, safe and hygienic.
Mingtai aluminum production of 8011 aluminum foil, Machinable thickness: 0.02mm-0.07mm, width 100mm-1600mm, can be customized according to customer demand. Ming Tai has a strong production capacity, aluminum foil with annual production capacity of 1 million tons, for many domestic and foreign enterprises long-term supply.