Spain container foil
With the promotion of environmental awareness and the concept of green consumption, especially consumers' awareness and acceptance of aluminum foil containers, it should be higher than previous industry forecasts and expectations. Therefore, the application market of aluminum foil containers will increase year by year in the future. With its own environmental protection and food safety advantages, the Spain container foil market is the current development direction of aluminum foil containers. The aluminum foil box not only meets the national hygiene standards for food containers, but also adapts to the international environmental protection trend. The aluminum foil container can be directly placed on the gas stove to heat the oven without worrying about danger, which brings great convenience to people.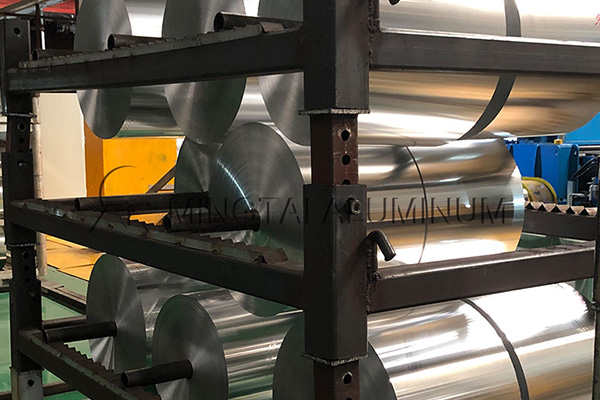 Types of Spain Container Foil
At present, aluminum foil containers are one of the key products of many domestic scientific research manufacturers. In the aluminum processing base in Henan, the main manufacturer of the largest local aluminum processing enterprise is Mingtai Aluminum Foil. The products are not only hygienic, safe and accurate in specifications, but also well received by many domestic and foreign enterprises. Aluminum foil container material, the thickness of Mingtai Aluminum is 0.02mm-0.20mm, the width is generally between 100-1500mm, there are 8011, 3003 aluminum alloy and 3004 aluminum foil, most aluminum foil containers use aluminum foil in 3004 aluminum foil. In recent years, it has been sought after by foreign companies with the highest strength, and has become the development trend of foreign markets.
Container foil is recyclable
The reason aluminum foil containers are now called green products is because it can be recycled as a renewable resource. As long as the downstream customers can accurately separate, decontaminate and neatly package the aluminum foil alloy from the supplier's products after use, it can be recycled. This is also beneficial for customers to use it in their projects, and at the same time lays the foundation for the funding of the next project, which can be said to be an excellent choice. It is also hoped that this method can truly solve the actual problems of customers and allow both parties to maximize cooperation and optimization.