Aluminum foil products production development
Gongyi city is the largest aluminum foil production base, also in Henan Province, "Zheng Luo" aluminum processing industry core, Hui Guo Zhen in Gongyi city science and Technology Industrial Park, Gongyi City, to encourage the healthy development of the nonferrous metal industry enterprises, support a number of leading domestic aluminum processing enterprises, increase the basis investment in infrastructure, to create a good environment for the development of the park. After a long period of development, and gradually formed a national demonstration industrial park with aluminum foil products, aluminum processing capacity of over 1.2 million tons. Among them, Aluminum foil products are high-quality products, the growth momentum is particularly evident.
A

luminum foil production with very wide range of applications
Aluminum foil products line rich with very wide range of applications. There are a variety of products, such as cable foil, air conditioner foil, food foil, pharmaceutical foil, high-grade cable foil, etc.. From the development point of view, Gongyi aluminum foil has experienced from a single product to multi development, from ordinary products to high-end transformation.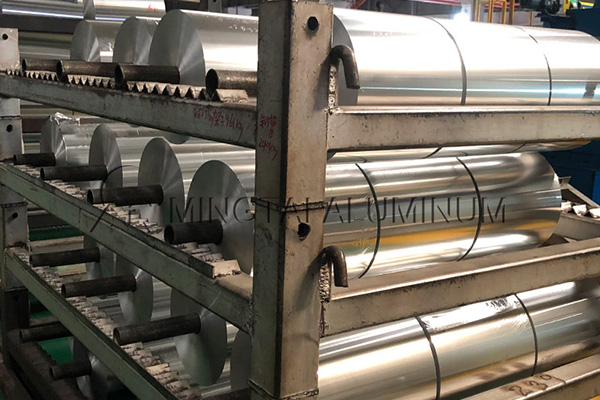 Aluminum foil products manufacturer
In many of the aluminum foil products in Gongyi, the development of Henan aluminum industry Limited by Share Ltd with a rich Gongyi model. Alpha aluminum foil is the largest local aluminum production enterprises, established from 1997 to 2011, the successful listing, now and then to the field of high-end transformation, development road of Ming Tai aluminum, is a microcosm of the development of Gongyi aluminum enterprise.
Improvement

of

aluminum foil

production
With the improvement of scientific research level and production technology, the production of aluminum foil has been in the international advanced level. Aluminum foil production thickness, precision, stability and other aspects of excellence, product best-selling domestic and exported to more than and 40 countries and regions around the world, which is a demonstration of the rapid development of aluminum foil in Gongyi.
Gongyi

a

luminum foil products
In Gongyi City, aluminum processing project is diversified development, blossom everywhere. Zhongcheng aluminium double zero 65 tobacco production, the annual output of 5 high precision aluminum foil project, a number of aluminum processing projects were launched for the spirit of Gongyi, the best-selling domestic and the world aluminum foil card under the solid foundation, also in Gongyi city with aluminum foil wrote a brilliant stroke.