B

attery packaging foil is developing
In recent years, with the development of Electronic Science and technology of the mobile phone industry, is also relatively development speed is the fastest, now on the market of mobile phone brand many functions is everything, bring great convenience to the lives of consumers, so many mobile phone manufacturers in the mobile phone, the appearance of pixels, the battery capacity and start a few points. Functional excellence. Therefore, mobile phone battery packaging foil is also a hot market. Use mobile phone battery soft foil also increases greatly.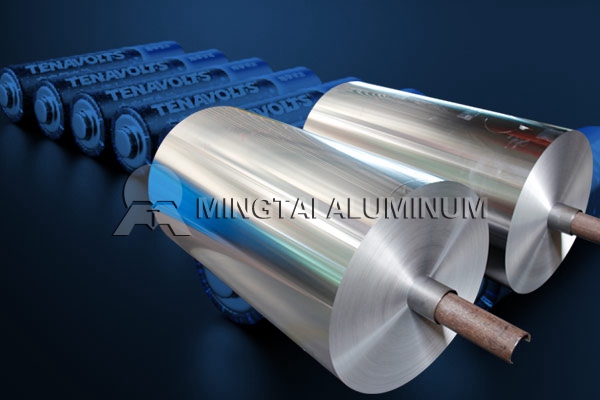 The main alloy foil pouch battery 8021 battery aluminum foil, soft foil has the following characteristics: the density of aluminum than other metals is relatively low, so it's relatively light weight, soft foil used in batteries will give mobile phone the weight of a great burden , then aluminum has good corrosion resistance and antioxidation the function, so long-term use guarantee the quality of the battery. Reduced battery cost.
Ming tai aluminum is a factory that produces battery packaging foil
Thermal battery and conductive aluminum foil soft physical properties, so in the production of aluminum foil in battery technology and equipment also has a very high demand, ming tai aluminum by leading SIEMENS thickness control system, good control of the aluminum foil thickness accuracy, followed by selection of aluminum foil blank, strictly control the quality of billet, non metal clip the amount of slag and grain size, from raw materials to ensure product quality. Finally, the use of advanced online oil removal technology to ensure the aluminum foil on the basis of mechanical strength, to ensure the cleanliness of aluminum foil. With the excellent product quality, the company has established a good long-term cooperative relationship with domestic famous mobile phone manufacturers.