Material Application: alu- alu
Product: 8021 aluminum foil
Project Details:
60 tons of pharmaceutical 8021 aluminum foil Pakistan
Recently, Henan Mingtai Aluminum Co., Ltd won the contract for more than 60 tons of pharmaceutical 8021 aluminum foil Pakistan.
People who are not engaged in medical work may not pay much attention to the pharmaceutical 8021 aluminum foil. But in fact, in daily life, the application of pharmaceutical aluminum foil is very extensive and mature.
Common

pharmaceutical

a

luminum foil Pakistan
There are three common medicinal foils on the market, 8011 aluminum foil, 8021 aluminum foil and 8079 aluminum foil. The thickness of 8011 alloy is generally below 0.05mm, and the thickness of 8021 alloy is above 0.05mm. Today we will discuss about 8021 aluminum foil Pakistan.
8021 aluminum foil is one of the key products of Mingtai Aluminum Industry. According to the requirements, the surface of the 8021O pharmaceutical aluminum foil produced by Mingtai should be clean, flat, and evenly coated, without dense, continuous and periodic pinholes, and the content of heavy metals should not exceed 0.25ppm. And make sure to pay attention to ventilation, moisture-proof, dust-proof, sun-proof, mildew-proof, anti-corrosion candle gas and liquid during the storage process. The distance between the packing box and the ground and the wall is about 100mm, which is in line with the production and storage standards of pharmaceutical aluminum foil.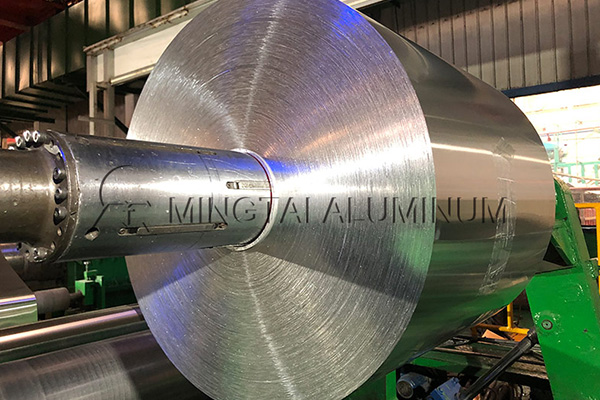 Why do customers purchase 8021 aluminum foil from Mingtai Aluminum
The medicinal aluminum alloy purchased by the user this time is 8021-O aluminum alloy with a thickness of 0.04mm. The customer requires that it be produced in accordance with the national standard, with a clean, smooth surface and uniform color. The most important thing is that it must meet the medicinal standard. After testing with samples provided by several suppliers, the customer finally decided to purchase Mingtai Aluminum's 8021 aluminum alloy. First of all, Mingtai's 8021 aluminum foil conforms to medicinal standards; secondly, the overall performance of the 8021 aluminum alloy is more stable; thirdly, customers need long-term procurement, Mingtai Aluminum's own production capacity and enterprise scale are large, the industry reputation is good, and the products The price-performance ratio is relatively high, which can meet the multiple requirements of users for quality, adequacy of supply and high cost-effectiveness.
If you want to know more about Mingtai 8021O state aluminum foil. Welcome to consult, Mingtai Aluminum will serve you wholeheartedly.