Material Application: packaging use
Product: 8011 aluminum foil
Project Details:
U

se of aluminium foil in food packaging
With the development of the national economy and the improvement of people's living standards, China has a rapid development of aluminum foil production and production capacity. Aluminum foil applications are also expanding, especially in the field of packaging, which has become an important part of the rapid development of China's foil industry. In recent years, use of aluminium foil in food packagingconsumption is also increasing.
Aluminium foil packaging use
Aluminum foil packaging has a rapid development in the field of food, beverages, dairy products, medicine, electronics and other fields, and has become an important part of the packaging field. Aluminum foil has unique features of easy bending; good adhesion, heat resistance; excellent surface printing performance and decorative effects. Richer shape packaging design has become a new feature of aluminum foil packaging applications.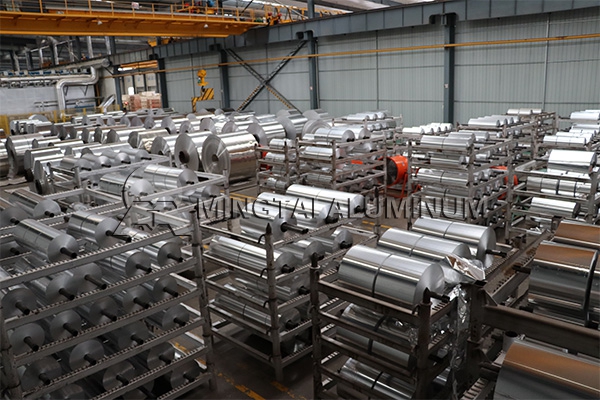 8011 packaging aluminum foil
The 8011 aluminum foil produced by Mingtai Aluminum has wide use. O-state of it is used in such as yogurt lid aluminum foil, medical packaging aluminum foil, tape aluminum foil, cable foil; H14 / H16 state of it is used for bottle cap, medicine caps and PTP foil.
Aluminum foil manufacturer Mingtai
Mingtai's product of 8011 aluminum foil plate is added with Al-Fe-Si element of more than 1% of the total alloying elements. Its alloy performance has a higher advantage and the processing range thickness: 0.02mm-0.07mm, width: 300mm-1100mm, and can be customized according to customer needs. Mingtai has a strong production capacity with an annual capacity of 1.4 million tons of aluminum plate, strip and foil, Supplying products for many domestic and foreign enterprises for a long term.