8000 series aluminum foil alloys
Mingtai aluminum is a large aluminum foil processing manufacturer, has 20 years of production experience, here we focus on the interpretation of 8000 series aluminum foil 8011 aluminum foil,8021 aluminum foil and 8079 aluminum foil.
Characteristics of 8000 series aluminum foil
8011, 8021, 8079 aluminum foil products is the focus of 8 series aluminum foil, due to its excellent sealing performance, plasticity, corrosion resistance, widely used in food and beverage, pharmaceutical, household cigarette etc.
The aluminum foil has the advantages of beautiful appearance, high gloss, and the advantages of cleanness and sanitation. As a packaging material, aluminum foil can block the growth of bacteria, such as bacteria, non-toxic harmless, no volatility, in the high temperature or low temperature environment, no deformation, can also be isolated from the sun light irradiation. The tensile strength of aluminum foil is large, but the tear strength is small. Therefore, in the opening of some daily packaging used is extremely convenient.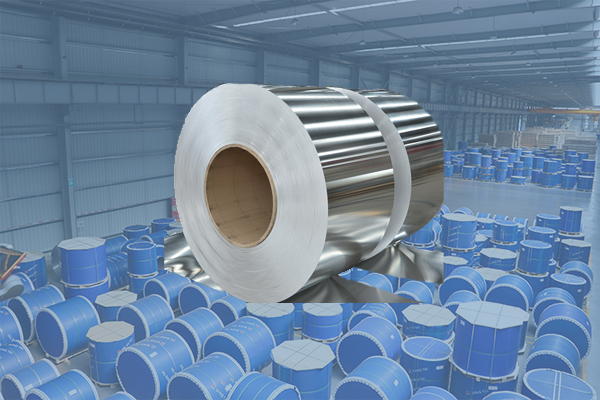 Application of 8000 series aluminum foil
Application of 8011 aluminum foil,8021 aluminum foil and 8079 aluminum foil after processing is very extensive, such as beer, cable, pharmaceutical packaging, food packaging, household foil cap materials, heat sealing foil, almost everywhere in our daily life. Especially after the composite processing of aluminum foil and paper, the packaging performance of 8 series aluminum foil is further improved, and the application market of aluminum foil is widened. In recent years, especially in the popular cooking food packaging, this composite material was introduced by the highly acclaimed.
Advantages of 8000 series aluminum foil
1,clean surface, uniform color, no spots, no pinhole formation.
2, with excellent moisture resistance, shading and high barrier ability, mechanical properties, high resistance to blast, puncture resistance and tear resistance.
3,non-toxic tasteless, safe and hygienic.
With the improvement of living standards and the modern consumer goods is increasing, new, modern packaging requirements also more and more. The 8 series aluminum foil and other materials composite processing, research and development of better quality packaging materials, aluminum foil consumption growth in the next direction. Aluminum foil, as the most perfect packaging material, will be more promising in the future.