Material Application: aluminum composite panels
Product: 1100 aluminum foil
Project Details:
24 tons of 1100 decorative foil shipped to UAE
Customers from United Arab Emirates ordered 24 tons of 1100 decorative foil, below is the comment of customers.
I got in touch with Mingtai in February. At first, I thought 3105 aluminum foil was suitable for the project, so I found Mingtai to consult the cost. Mingtai Aluminum did not perfunctory me because I was new to the project, nor did it lose the patience to reply because my question was relatively simple. This is the point we feel the most. It's been the same for months. Finally, we figured out that we should use 1100 aluminum foil, and the sample was successful, so we purchased 24 tons of products from Mingtai Aluminum. Mingtai Aluminum is trustworthy!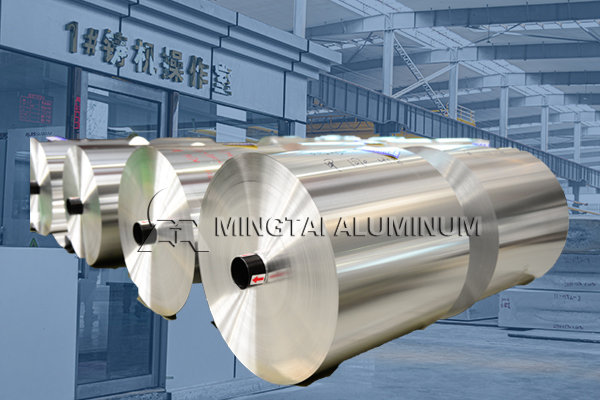 1100 decorative foil for aluminum composite panel
The customer purchased 1100-H16 aluminum foil, which is mainly used for aluminum composite panels. The thickness of the product ranges from 0.14-0.26mm, and the width is 1260mm and 1510mm. The customer purchases in batches according to their needs, and each batch of products will be delivered After the trial is qualified, the next batch of aluminum foil products will be issued. After the customer's practical test, the 1100 aluminum foil roll produced by Mingtai Aluminum fully meets the customer's requirements.
1100 Decorative Foil Aluminum Foil Manufacturer
The products produced by Mingtai Aluminum are not finished products of aluminum composite panels, but the raw materials of aluminum foil that are necessary in the production process of aluminum-plastic panels. Mingtai Aluminum Group. China's large-scale aluminum foil substrate manufacturers do not do post-adhesion, lamination, printing and other processes, and are suppliers of aluminum foil raw materials for the majority of aluminum-plastic panel construction manufacturers.