Material Application: battery soft packaging
Product: 8021 aluminum foil
Project Details:
8021 aluminum foil in battery soft packaging
8021 aluminum foil is one of the key products of Mingtai Aluminum, whose thickness range of the production is 0.018mm-0.2mm. According to customer requirements, the width can be controlled in 100-1650mm, 8021 aluminum foil has good deep drawing performance good resistance to corrosion of electrolytes, high heat sealing strength and other excellent quality, and is the preferred aluminum foil material. Battery soft foil is used in soft lithium batteries, polymer lithium batteries and other types of lithium batteries. Battery is soft packing foil layer of polymer shell on a liquid lithium ion battery. 8021 aluminum foil in battery soft packaging.
Structural composition of soft battery packaging
Soft battery is making aluminum foil (8021 alloy 0.04mm thickness) and plastic film, special glue stick together, known as aluminum plastic film. Aluminum foil (1235/1060/1070 pure aluminum 0.012-0.016mm thickness with coated surface), whose surface iron phosphate and lithium manganese ternary materials, making soft package battery core, will put the core into the aluminum plastic film, and finally make the battery of electronic products we use every day to replace the lead acid battery, that is what we call lithium battery . Soft battery the uses aluminum foil packaging in the structure. Soft packaging battery will crack in the event of security risks rather than explore like steel or aluminum shell battery.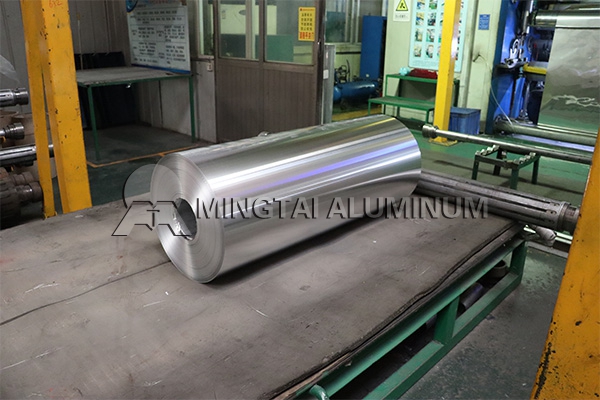 The benefits of aluminum foil for battery packaging
Power battery material is lighter, thinner, longer life cycle, good security, high energy density, put the platform stability, excellent power performance, environmental pollution and other advantages, and is well received by the majority of production electronics manufactory used in electric bikes, electric vehicles, power tools, electric toys, solar photovoltaic power generation systems, cigarette lighter power, emergency lighting, portable mobile power and mine safety equipment and other fields.
Auxiliary products are mainly used in electronic products, laptop batteries, LED lights, flashlights, Bluetooth headset and other products, products provide customized service, and can customize products flexibly according to size, voltage and capacity, and has more comprehensive app.
Aluminum foil in battery soft packaging why use 8021 aluminum foil
8021 aluminum foil material properties has good elongation, commonly used in deep drawing packaging materials, 1235/1060/1070 has special performance of high conductivity is also commonly used in the core of electronic products.