Material Application: aluminum bottle cap material
Product: 8011 aluminum foil
Project Details:
8011 aluminum foil in aluminum bottle cap material
Aluminum bottle cap material in people's lives has more and more applications, replacing the original tinplate and stainless steel. 8011 aluminum foil in aluminum bottle cap material, and the thickness of it is generally between 0.17mm-0.5mm. 8011 alloy in general use direct press molding as cover making method. Liquor bottle cap, red wine bottle cap has high utilization, and the maximum stamping depth can reach 60-80mm, and the oxidation effect is good. The proportion of tinplate and aluminum can reach 1/10. it has high recycling rate, environmental protection and other advantages, so it was well received by more manufacturers and customers.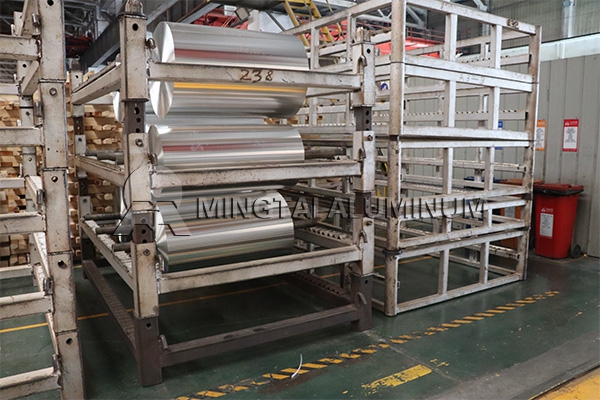 Mingtai Aluminum can manufacture 8011 aluminum foil in aluminum bottle cap material
8011 aluminum foil is my company's dominant products, Mingtai Aluminum can manufacture the thickness of 0.018-0.5mm. The 8011aluminum foil is mainly used for pharmaceutical packaging, food packaging, cable foil, milk cover materials, sealing foil and other fields. Mingtai Aluminum can be customized according to customer needs. It has a strong production capacity and produces aluminum plate, strip and foil with an annual capacity of 1.4 million tons, and supply products for many domestic and foreign enterprises for a long time. Its production of 8011H18 aluminum foil has the features of clean surface, uniform color, no pattern, flat without pinholes, excellent moisture resistance, shading and high barrier ability, mechanical properties, anti-blasting performance, anti-puncture and tear resistance. In addition, 8011H16 aluminum foil is non-toxic and tasteless, safe and sanitary. The composite, printed, coated aluminum foil can be used as packaging materials in various fields.