Material Application: electric vehicle lithium batteries
Product: 8021 aluminum foil
Project Details:
Aluminum foil for electric vehicle lithium batteries
New energy vehicle is one of the emerging industries and has become an important breakthrough of the country to revitalize the economy and change the industrial structure. The development of new energy vehicles is an important part of low-carbon economy, and has an important role to alleviate the contradiction between energy supply and demand, improve the environment and promote sustainable economic development. China has taken the electric car as a new energy vehicle development in the top priority, and it is the main direction of the development of new energy vehicles. The electric vehicle's power source is the battery. Here we mainly introduce Aluminum foil for electric vehicle lithium batteries.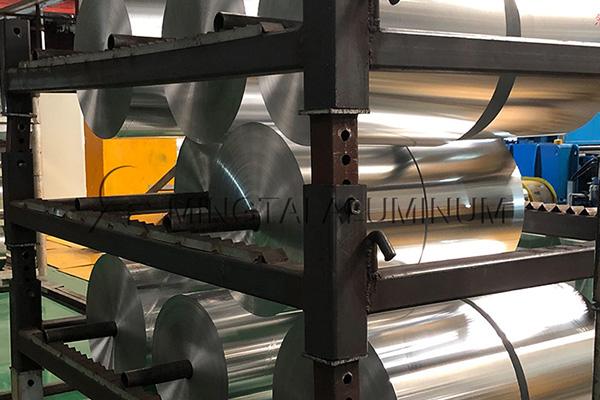 Which Aluminum foil for electric vehicle lithium batteries
The power battery for electric car is the lithium battery. Electric car lithium battery cathode needs to use aluminum foil. The packaging aluminum foil of lithium batteries can use 8021 aluminum foil, 8079 aluminum foil. aluminum foil packaging lithium batteries will only crack up rather than explode like steel and aluminum batteries in the event of security risks.
Mingtai Aluminum aluminum foil for soft battery packaging
Mingtai Aluminum's soft battery foil has introduced international equipment Andritz plate plate roll. And the production of aluminum foil product is neat in version. Using of Honeywell thickness gauge, it can ensure the precise control of the export thickness, surface tension. Dyne pen test is not less than 32 dyne. Aluminum foil wound layer does not exceed ± 1.0mm. Welcome to call the hot line for consultation and order: 0086 18638268963.