Material Application: electrolytic capacitors
Product: 1070 aluminum foil
Project Details:
A

luminium foil for electrical purpose about electrolytic capacitor
In recent years, due to the rapid growth of the domestic electronic information industry, as well as the stable growth of traditional industries such as home appliances, the market demand for electrolytic capacitors is growing. Enterprises in Japan, Korea, Taiwan accelerate their transfer of electrolytic capacitor production base to China, as well as the rapid growth of electrolytic capacitor production, driving the development of aluminium foil for electrical purpose processing industry.
Aluminium foil for electrical purpose detailed application
It is popular in the field of the motherboard, display, electrolytic capacitors of power supply. Thus, the future of electrolytic capacitors for a long time not only will not shrink, but also has a stronger vitality and broad space for development.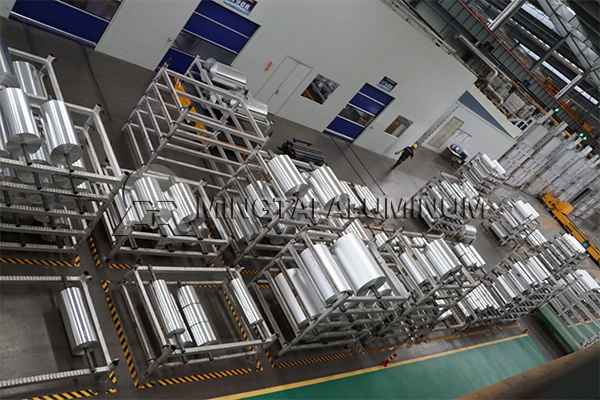 Fields of application and range of specifications
Aluminium foil for electrical purpose, and it is widely used in household appliances, computers, communications, industrial control, electric vehicles, electric locomotives and military and aerospace equipment. Henan Mingtai Aluminum's production of electronic aluminum foil includes 1070,1100A, 3003,1050 and other alloys. The thickness range of the processing is 0.02-0.055mm, and the width can be controlled in accordance with customer demand in the 100-1650mm. Currently electronic foil has been extended to the automotive electronics field. The automotive electronics industry is one of the most popular industries on the international market, automobile production was steady growth, so it can be seen that the market will be immeasurable for electronic foil.
Mingtai Aluminum industry provides high quality aluminum foil
Mingtai Aluminum industry follows the market trends and continues to keep innovation, researching new products. Its products are exported to Japan, Europe, Southeast Asia and other regions, and the products receive a high degree of recognition in the industry.
If you want to get more information, please click our website www.al-foil.com.