Material Application: packaging
Product: 8011 aluminum foil
Project Details:
Aluminum foil paper price is related to its market
Aluminum foil paper is the composite material after the processing of aluminum foil, and has a wide range use, such as aviation food packaging, cigarette packaging, etc. Depending on the application, it can be divided into more than 20 categories. With the improvement of the technical level and progress and the promotion of national consumption, aluminum foil packaging materials market is very broad. Aluminum foil paper price is related to its market.
Aluminum foil paper price is related to its fine development
Aluminum foil paper is a special paper category, according to the different surface, also divided into several different types. Such as laminated aluminum foil paper, bright silver foil paper, matte silver foil paper, aurous foil paper and so on. In the cigarette paper materials, in order to enhancing the brand and security needs, cigarette enterprises will use high-quality aluminum foil for interior packaging, using of high-quality aluminum foil materials, exquisite graphic printing, making aluminum foil packaging into the fine development.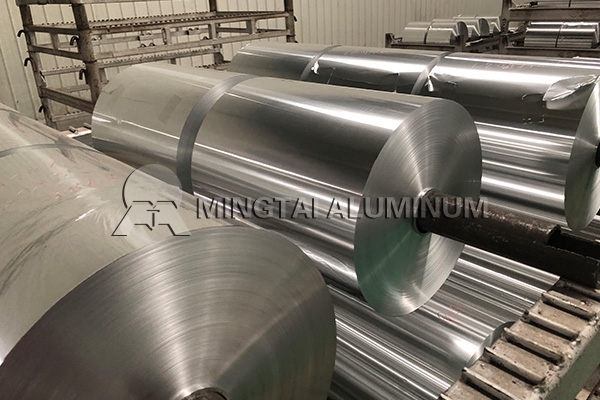 China's aluminum foil

paper

price
China's aluminum foil production began in 1932, after the reform and opening up, it accelerates the development. Since this century, with the the strong stimulating of market demand, the aluminum foil industry has rapid increase. At present, hundreds of aluminum foil production enterprises in China actively promote the development of China's aluminum foil industry, such as Mingtai Aluminum, aluminum foil paper price is competitive. Their aluminum foil packaging materials win by high quality. They are renowned in the country, and maintaining a long-term friendly cooperation with large aluminum foil enterprises at home and abroad.
Aluminum foil paper is green and environmentally friendly
With the upgrading of China's consumption power and consumption products upgrading, aluminum-foil paper will also usher in greater opportunities for development, China's aluminum enterprises should also increase the high-quality aluminum foil's market development, so that China's aluminum foil can serve global market.