Material Application: pp caps
Product: 8011 aluminum foil
Project Details:
Aluminum closure sheets in Russia
Aluminum closure sheets are one of the popular forms of aluminum products due to their excellent properties such as easy formability, high tensile strength, and resistance to corrosion. These sheets are widely used in the food and beverage industry for packaging and preserving products such as dairy, canned food, and beverages.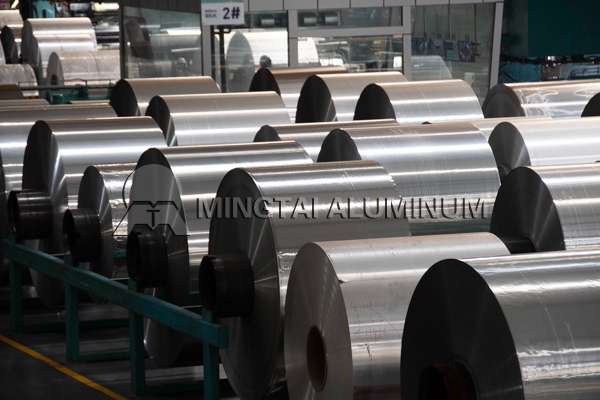 Which alloys are used in Aluminum closure sheets
Several aluminum alloys are commonly used for making closure sheets, including:
8011 aluminum alloy: This alloy is commonly used for making aluminum closure sheets for wine bottles, beverage cans, and cosmetic packaging.
3105 aluminum alloy: This alloy is used for making closure sheets for screw caps and other types of closures.
5182 aluminum alloy: This alloy is used for making closure sheets for can ends, such as those used for canned food and beverages.
All of these alloys have good corrosion resistance, excellent formability, and high strength, which make them well-suited for use in closure applications. Additionally, these alloys can be easily coated with a variety of protective coatings to improve their performance and appearance.
Top Russian aluminum foil manufacturers Mingtai Aluminum
In response to the growing demand, the Russian aluminum foil manufacturers have been ramping up their production capabilities and investing in advanced technologies to produce high-quality aluminum closure sheets. Here, we look into the top Russian aluminum foil manufacturers Mingtai Aluminum.
Thickness: The thickness of aluminum closure sheets meet the requirements of the closure type and size.
Alloy: We can provide 8011, 3105, and 5182 aluminum allloys.
Surface quality: The surface is clean, smooth, and free from defects such as scratches, stains, and dents. The surface is also be free from any oil, dirt, or other contaminants.
Compliance: The closure sheet meet all relevant regulatory requirements and industry standards, including those related to food safety and packaging materials.