Material Application: aluminum containers
Product: 3004 aluminum foil
Project Details:
D

emand information
The customer is a trading company. At the beginning of the consultation, he sent us a picture of the final product aluminum foil container. According to the information in the picture and consultation with the customer, the specifications of the aluminum foil were finally determined. We mailed samples of 3004 aluminum foil of the same thickness to customers for samples, and the results of the samples were perfect. The customer ordered 22.5 tons of 3004 aluminum foil this time.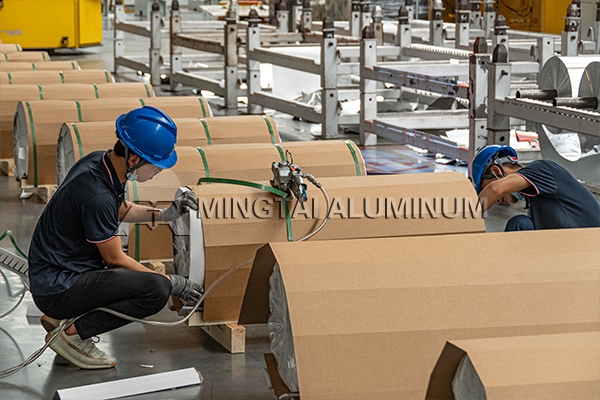 Where is 3004 aluminum foil used
3004 aluminum foil is used for aluminum foil containers.
The aluminum foil container is what we usually call the aluminum foil lunch box, which is made of 3 series or 8 series aluminum foil through special equipment. With the enhancement of people's awareness of environmental protection, aluminum foil lunch boxes are more and more widely used in life as a green environmental protection item.
3004 container foil is professionally processed using advanced German imported environmental protection equipment, and after more than 30 complex manufacturing processes, detailed operating process scope and quality control, and fine operation, finally qualified container foil products are obtained.
China aluminum foil manufacturers Mingtai Aluminum
As a large-scale China aluminum foil manufacturer, Mingtai Aluminum has been supplying 3004 aluminum foil for video containers for a long time. Skilled craftsmanship and strict quality management system ensure that the company provides customers with high-quality and satisfactory products. With strong scale and strength, large production capacity, fast delivery and excellent price, it can meet the requirements of users. After years of development, Mingtai has now become one of the most competitive large-scale comprehensive aluminum processing enterprises in China, with an annual output of more than 1 million tons of various aluminum sheet, strip and foil products.