Material Application: Pharmaceutical packaging industry
Product: 8021 aluminum foil
Project Details:
In the pharmaceutical packaging industry, the choice of materials is critical to ensure the safety and efficacy of the product. Alu Alu Foil is a popular choice due to its unique properties and flexibility.
Alu Alu structure
Alu Alu structure typically refers to a type of pharmaceutical packaging that is commonly used to create a barrier between the medication and the external environment. It consists of three layers of material: an aluminum foil layer sandwiched between two layers of plastic film.
The Alu Alu structure provides excellent protection against moisture, light, and oxygen, which can all potentially degrade the quality of medications over time. Additionally, the aluminum foil layer provides a barrier against physical damage, such as crushing or puncturing.
Alu Alu structures are commonly used for packaging of tablets, capsules, and other solid dose forms. They are particularly useful for medications that are sensitive to moisture or oxygen, or that have a short shelf life.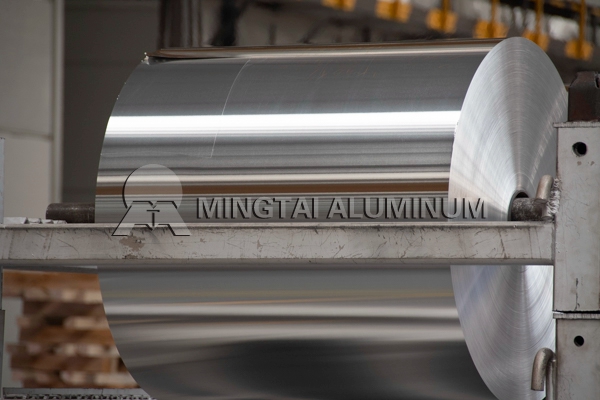 Alu Alu Foil
Alu Alu foil, is a multi-layered laminate consisting of a layer of aluminum foil sandwiched between two layers of plastic films. The aluminum foil layer provides a barrier against light, oxygen, moisture, and other contaminants, making it ideal for packaging sensitive pharmaceutical products that require protection from environmental factors. The plastic films provide a sealant layer and additional protection, ensuring the integrity of the product.
The foil is cold-formed around the product, creating a tight seal that prevents contamination and extends the shelf life of the product. Alu Alu foil is also tamper-evident, as any attempt to open the blister pack will result in visible damage to the foil.
Aluminium Cold Forming Blister Foil
Al foil can be used to make the Alu Alu structure by the process of cold forming. Cold forming is a process where the aluminum foil is pressed into a mold at a temperature below its recrystallization point, which results in a strong and ductile material. Aluminium Cold Forming Blister Foil is extensively used in pharmaceutical packaging because of its excellent formability, high mechanical strength, and its ability to protect the drugs from external factors such as moisture, light, and oxygen.
What Al foil alloy can Mingtai Aluminum provide to make Alu Alu structure
These alloys Al foil to make Alu Alu structure need to have a higher elongation and tensile strength than standard aluminum alloys, which allows them to be formed into complex shapes without cracking or tearing.
The most commonly used aluminum alloy for Alu Alu foil is AA 8021, which is an alloy that contains 1.2% to 2.0% of iron, 0.05% to 0.20% of copper, 0.05% of magnesium, 0.08% of silicon, and the rest is aluminum. Other aluminum alloys that can be used for Alu Alu foil include AA 8079 and AA 1235.